Picturing the invisible
Share - WeChat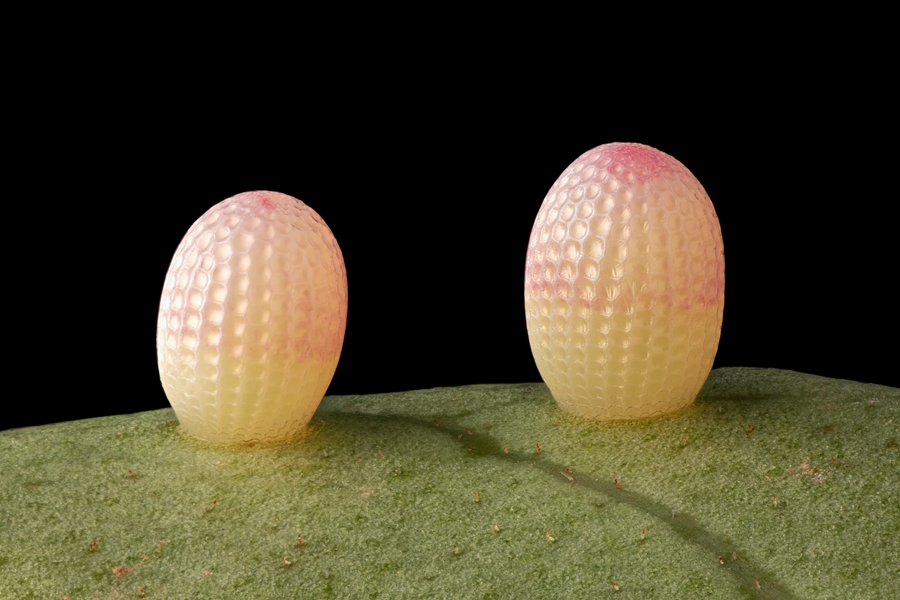 After finding the eggs, Zhang will take them home along with the leaves, and start the process of photographing them in the makeshift studio he has set up at home.
Quite different from conventional photography, enthusiasts like Zhang use a microscope as a lens to capture every single 1 mm egg.
Moreover, Zhang had to custom-make certain equipment, such as a tube lens and diffuser caps that are not readily available on the retail market.
"The technical parameters can be found online, but you have to buy the parts and put them together yourself," Zhang says.
Even when everything is in place, he can only capture a small part of the egg using the equipment setup he has.
"If you look at one photo alone, you will see that only a small area (of the egg) is in sharp focus and the rest of it is blurred, so microphotography requires a large number of photos to be stacked together to produce a full picture of the object," Zhang explains.