Top execs weigh in on post-pandemic business prospects
chinadaily.com.cn | Updated: 2020-05-22 06:40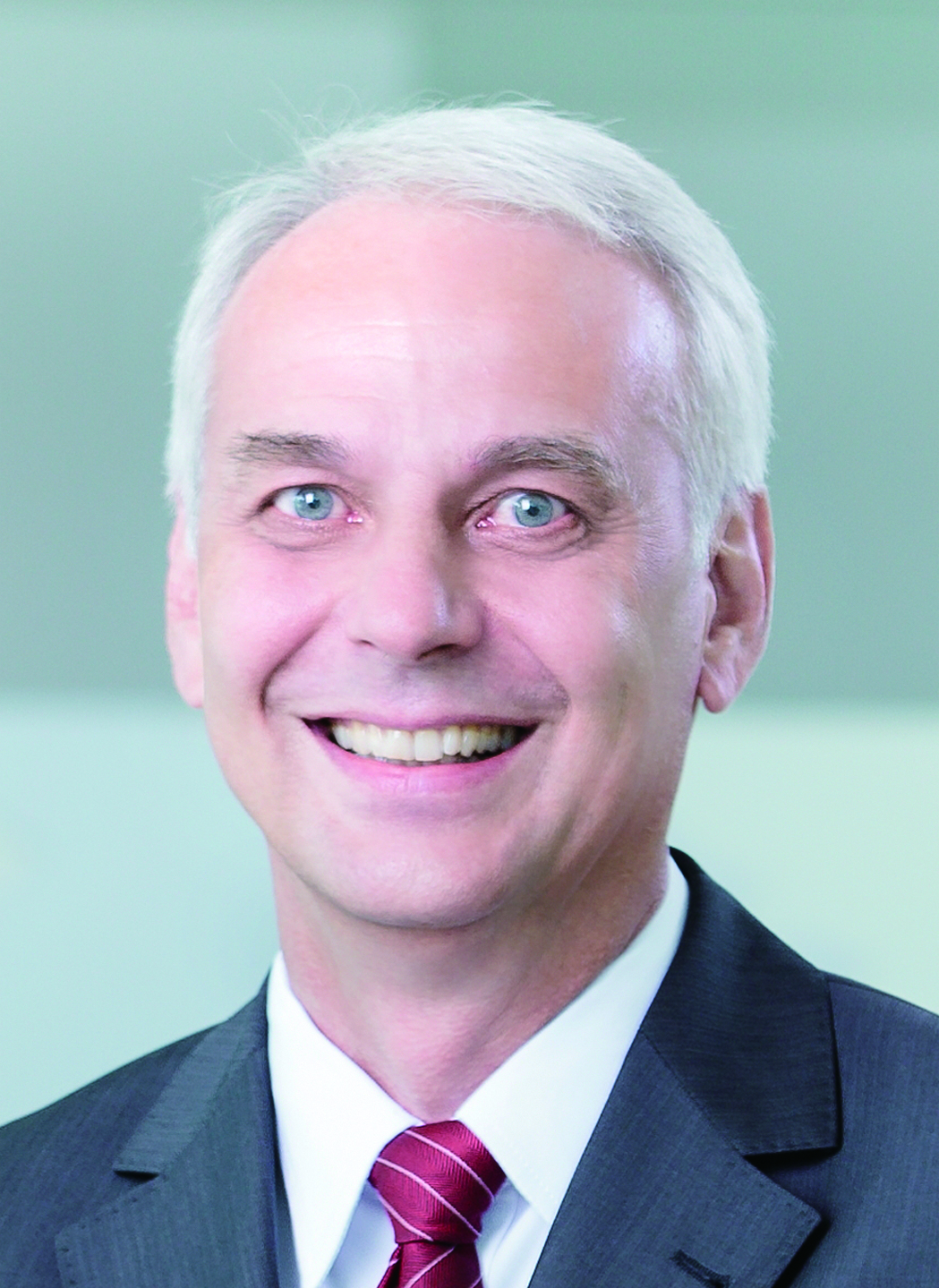 Lothar Herrmann, president and CEO for Greater China, Siemens AG
A1: In an interconnected world, digitalization has become an unstoppable force for nearly all industries. As the physical world was paused temporarily due to COVID-19, the digitalization trend has been fast forwarded. Innovation, in particular, has become a decisive factor for countries to lead and win in the digital age.
"New infrastructure", with digitalization and innovation at its core, represents this promising future. For the short term, investments in "new infrastructure" will provide fresh impetus for post-epidemic economic growth in China. A new round of market opportunities will therefore emerge for related businesses.
For the longer term, spurring digital innovation in areas like 5G, AI, industrial internet and big data will provide technology capability for China's transformation and upgrade, and at the same time encourage new business models. This is also in line with China's long-standing vision for more sustainable and high-quality development. And we look forward to hearing more industry-oriented policies in this area.
A2: For Siemens, China is the second-largest overseas market, an unparalleled R&D base, a talent pool, and a pillar for our future. Here we have a localized value chain, over 35,000 dedicated employees and 21 research and development hubs. We have taken roots here, as a committed partner, an integral part of the economy, and most importantly, a local company in China.
As early as in 2013, we built our first digital factory outside Germany in Chengdu. Last September, we started building Siemens' most advanced factory for distribution transformer in Guangzhou. Next year our brand-new digital factory in Nanjing with the concept of "Industry 4.0" will come into operation.
Whether it's good times or challenging times, we remain committed to our customers, partners, the people and the society in China. And we will continue to further broaden our footprint here. In the meantime, we believe a more open, fair, transparent business environment and a level-playing field would benefit the country's future development.
A3: Siemens' strength well matches the demands of "new infrastructure". Over the years, Siemens has accumulated unmatched digital technologies, expertise as well as talent resources. More importantly, in ecosystems with Chinese customers and partners, we have delivered tangible values for the most promising fields including digital enterprise, smart cities, future of energy and digital healthcare.
For instance, amid the virus outbreak, Siemens' IoT technology enabled real-time remote CT scan guidance on COVID-19 case for Hubei hospitals through the connection of 5G. In another move, just within 26 hours, a Siemens team used intelligent manufacturing technologies to revitalize an outdated mask production line of Wenjianlikang in Chengdu to a capacity of 50,000 pieces per day. By far we have helped hundreds of Chinese industrial enterprises in dozens of sectors implement digital transformation and upgrade.
A4: COVID-19 outbreak has prompted us to explore more digital or virtual ways of teamwork and customer services, new business model in ecommerce, and most importantly, new technologies. With our leading software, product and solution portfolio, we are well equipped to be the best partner for the buildup of the "new infrastructure".
During the epidemic outbreak in China, our Corporate Technology in China developed an innovative disinfection robot in less than a week. With an omni-directional camera platform installed on top, the robot can transmit videos and images in real time, enabling the operator to remotely control the robot to sterilize affected areas. Within Siemens, we have received many inquiries on the products for its wide utilization. Our Digital Twin approach for manufacturing supports companies to ramp up production of critical devices allowing them to Simulate-Validate and Optimize their manufacturing process. This is currently very helpful in the process of manufacturing medical materials and products which are in huge demand worldwide.
A5: We strongly believe talents will shape our future. As one of the largest foreign companies in China, we have a workforce of over 35,000 passionate and motivated people.
Amid uncertainties and complexities nowadays, we are doing all we can to help our people weather the hardships, safeguarding their health and safety both physically and psychologically. Supported by digital technology, we are also encouraging virtual ways of communication and collaboration among employees.
Siemens has created a virtual continuous learning space covering comprehensive topics to enhance knowledge and competence of our people. Digitalization is constantly disrupting the business world, and the ability to learn will be a determining quality for future talent.